What stemmed from my interest in working with wood as a youth, cutting out wood components for the Craft Industry as a way to earn some money over the summer, eventually progressed to Valley Hardwoods which in the late 1990's began manufacturing cabinets. Since then there has been a myriad of changes. Our business progressed and equipment needs evolved later changing the focus of our manufacturing from cabinets to lineal millwork. We provide many custom and stock profiles for the Millwork Industry, for Caseworks Manufacturers as well as flooring transitions and accessories for the Flooring Industry to mention a few.

Recent Expansion
Your next project will be awesome
Our latest addition of 25,000 square feet of manufacturing space and 4500 square feet of office and showroom space has positioned us for additional growth. Our modern plant is setup to run any size order.
Technology
Our production environment operates in real-time which allow us to run to order vs. run to stock. By utilizing rip scan technology and the quick setup capabilities of our CNC Weinig moulders we are able to quickly and efficiently produce short custom runs as well as longer stock runs providing some of the shortest lead-times available in the industry.
Tooling
With our in-house tooling capabilities we can quickly produce any custom profile you need, or you can select from the 1000's of profiles options we currently offer.
Learn more about our custom tooling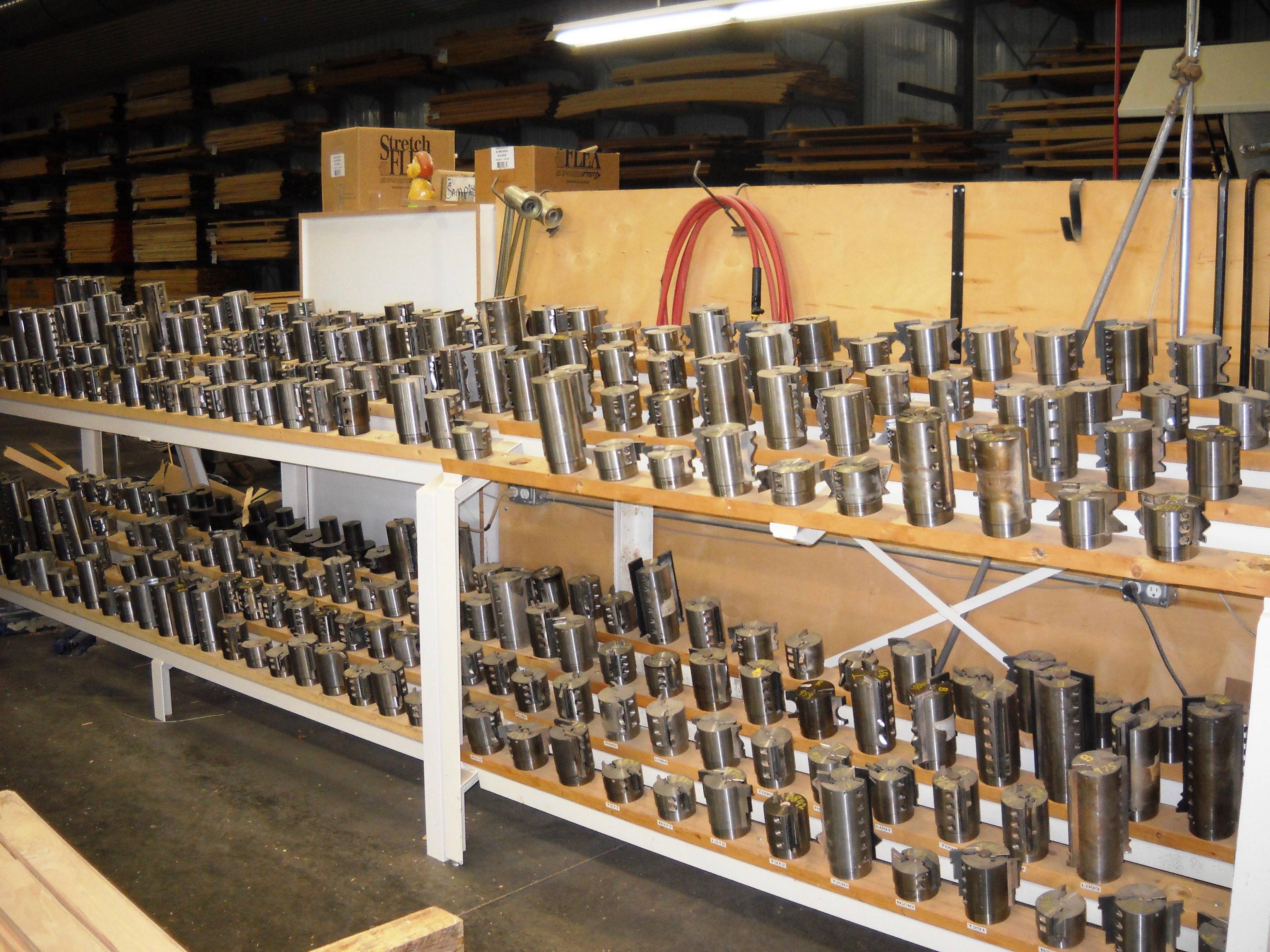 Wood Species
We can produce your profile needs in any species. We currently stock over 50 options of domestic & exotic woods in thicknesses ranging from 4/4 to 8/4.
Value
Our customers find great value in our short lead-times. They find they can stock fewer profiles and still offer their customers what they want in the time frame needed.
This helps them to keep their inventories low, and customer satisfaction high.
A smaller inventory results in savings from less spoilage and damage from handling and obsolescence which leads to more satisfied customers.
Why gamble on stock that might sell when you can sell what the customer wants? It just makes good business sense!
Need Custom Profiles? Any Quantity, Any Species!
Call Valley Hardwoods Today at 320-584-8125